Post by kambei on Feb 22, 2009 10:34:49 GMT -5
I have been planning this figure for about six months now. I got the lab coat from Kill in December and have been mulling over how to do the parts ever since. Last week, I went into a couple of local discount shops and got a couple of bags of cheap PVC dinosaurs for the head and feet, and single one for the tail. The body is a SHS Reed Richards modified with epoxy, and the head completely sculpted over except for the mouth and eyes. I just need to slit the coat up the back a little to accommodate the tail. It was actually seeing the pics of Kill's labcoats that initially gave me the idea for this figure.
Started these this last week. LBCed the bodies with a SHS Reed Richards plus a little bit of epoxy. The head is a cast of a Lanard CORPS Orca figure. The one with the bald head and big nose. I made a mold of the ears I sculpted on my Green Goblin custom and added them onto the sides. Just needed to grind the nose down et voila: SHS Skrulls. The guns are from Marauder.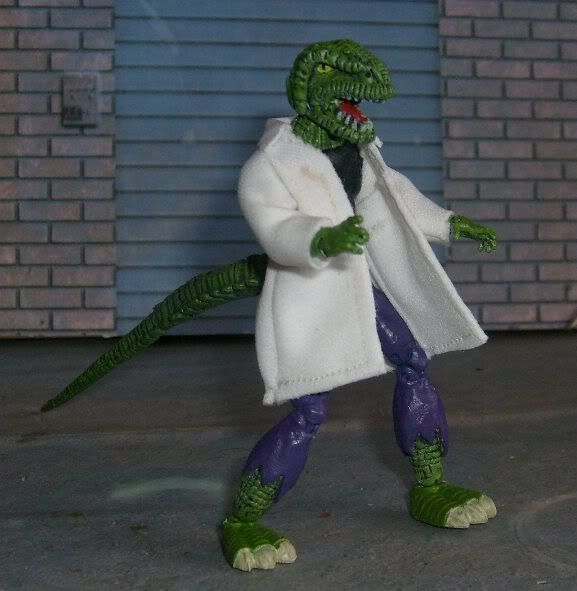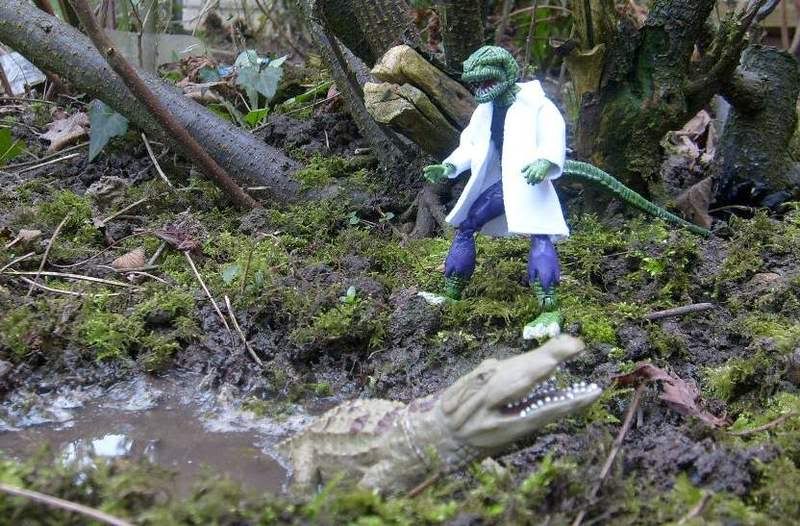 The croc is one of the Schleich PVC figurines.